2024 Quilt Show:
A Garden of Quilts
May 3, 2024 10 am – 5 pm
May 4, 2024 10 am – 4 pm
Cornerstone Baptist Church
6273 Miller Road
Swartz Creek, MI 48473
Admission $7
Featuring over 100 quilts, special exhibits, vendors, fabric sale, silent auction, door prizes and more!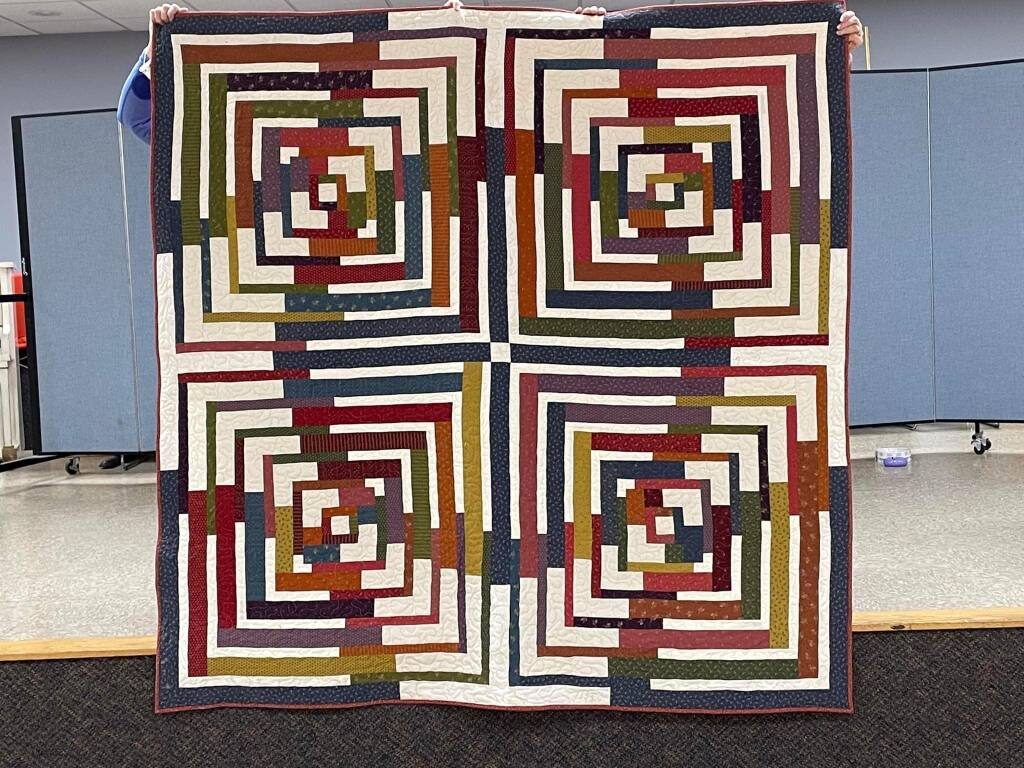 Questions? Please contact Jill Allen at 810-516-7823 or email
gsqquiltshow@genstarquilters.org
Quilt Show Volunteer Responsibilities During the Hours of the Show

Volunteer shifts are:
Friday 10am-12pm 12-3pm 3-5pm
Saturday 10am-12pm 12-2pm 2-4pm
Shift times may vary depending on responsibility.

PRE-SHOW (9 volunteers each day):
Wednesday afternoon: unload and clean racks.
Thursday morning: set up racks and sheets. Hanging quilts. These jobs are very physical.

ADMISSION (2 each shift): Collects admission, stamps hand, provides programs, handout door prize tickets. This job is done seated.

VOLUNTEER ORGANIZATION (1 each shift): Check in volunteers prior to shift, provide name badges (already printed), collect badges from volunteers, contact members to fill openings. This job is done seated.

WHITE GLOVE (4 each shift): Assist visitors with viewing quilts, mentions quilt special features, etc. This job is done mostly standing and walking.

DOOR PRIZES (2 each shift): Give out door prizes. Most of this job can be done while seated.

SILENT AUCTION (2 each shift): Managing bid sheets, finalizing bids, answering questions, collecting money and awarding blocks. This job may be done with a combination of sitting and standing/walking.

FABRIC SALE (2 each shift): Manage selling fabric by the pound. This job is done seated.

HOSPITALITY (2 each shift): Help vendors by getting their lunch orders and delivering food to them. Clean up snack areas at end of day. This is a walking and standing job.

BOUTIQUE (2 each shift): Manage items donated for sale.

QUILT RAFFLE (2 each shift): Sell raffle tickets.

AFTER SHOW (Saturday at end of show, 9 people): Take down racks and sheets used for hanging quilts and load them and other supplies on a trailer. Put away tables. This job is very physical.