Learning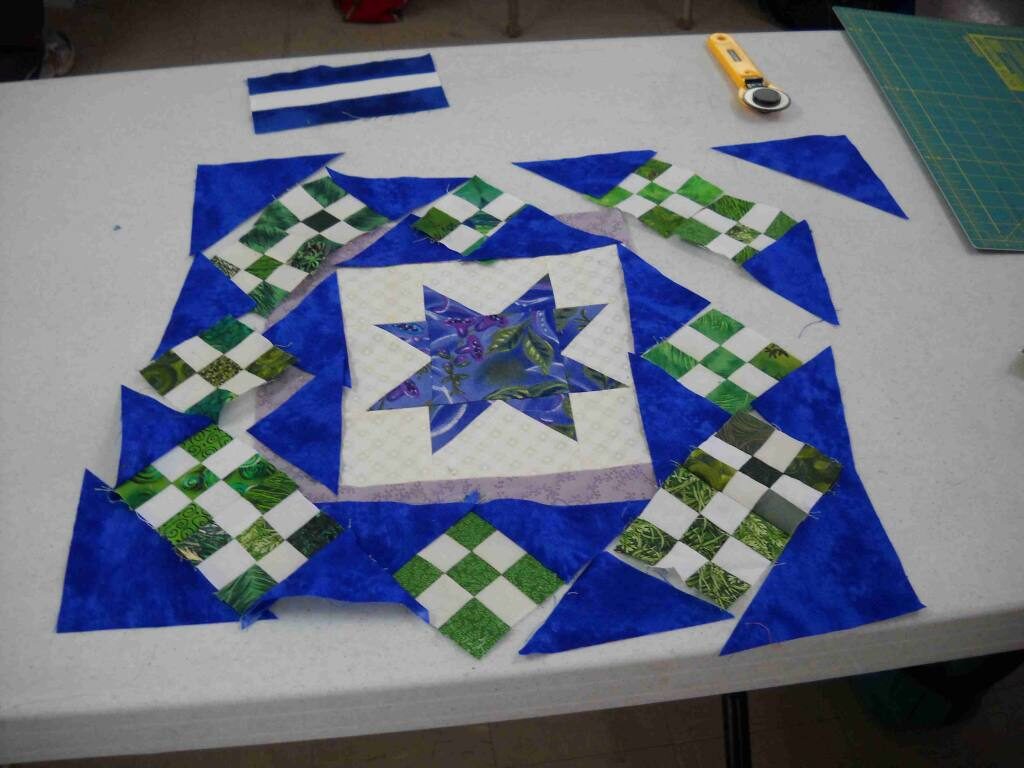 The intent of our programs is to engage members by teaching the processes and history of quilting, and demonstrating techniques. During the year, several distinguished teachers from Michigan and across the U.S. are scheduled to present lectures and workshops.
Business meeting and Show & Tell begin at 10am. Programs begin 12:30pm.
GSQ Programs – 2023
Jan 20th – Member Showcase
Feb 17th – 4 Corners – Techniques and projects taught by members
Mar 17th – Joyce Hughes – My Journey into Quilting
Apr 21st – Sandy Fitzpatrick – Free Motion Fun
May 20th – meeting cancelled – Davison Senior Center closed
June 16th – Quilts of Valor presentation
July 21st – May Tea * (rescheduled from May) Virginia Anderson & April York present Appliqué
July 22nd – Open Sew at Grand Blanc Museum
Aug 18th – Annual Member Auction
Sept 15th – Charity Sew
Oct 14th – Open Sew at Grand Blanc Museum
Oct 20th – Nancy McNally – What Was I Thinking?
Oct 21st – Nancy McNally workshop – Rock Around The Block
Nov 17th – Linda Thiefoldt Lecture
Nov 18th – Linda Thiefoldt workshop – Feathers Freedom
Dec 8th – Christmas Party
Dec 15th – Open Sew at Grand Blanc Museum
Guests are welcome and may attend a meeting for a $10 fee when the programs are presented by guest teachers and lecturers. Genesee Star Quilters members are eligible to take workshops offered by the Greater Ann Arbor Quilt Guild. See http://www.gaaqg.com to register for their workshops.
Quilter's Day Out
Quilter's Day Out is held on the second Friday of the month from 10 am-3 pm, at Grand Blanc City Hall, downstairs in the Grand Blanc Heritage Museum. There is no admission charge to use this wonderful workspace. A couple of sewing machines are available, or you may bring your own. Members may work on the project published in the newsletter, or bring their own project.